While flipping through one of my favorite cookbooks, a nice big picture of "Buttermilk Doughnuts" caught my eye. Homemade doughnuts... perfect for Saturday morning! But first, I had to consult my twitter friends to see if anyone had a favorite recipe to share. Tiffany from Lattes and Life shared a most delicious sounding recipe for Pumpkin Donuts with Spiced Sugar. Just the thing! Last night after the kitchen was cleaned up from making homemade pizza, I prepared the dough, letting it refrigerate overnight. I couldn't wait for the floury, sugary fun in the morning!

Anyone else love playing with dough? :-)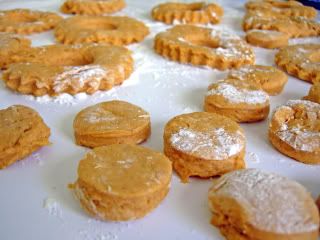 One minute each side...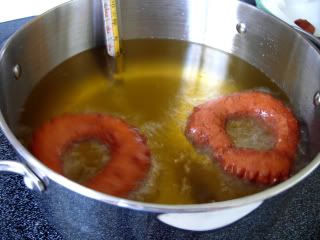 Coated with spiced sugar and ready to be enjoyed!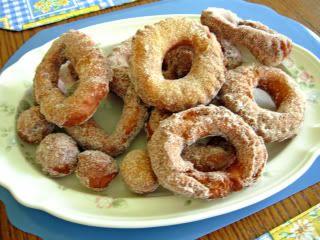 Donut holes are so. much. fun.



They turned out so nice! ;-) Thanks for sharing the recipe, Tiffany!
It's a keeper!